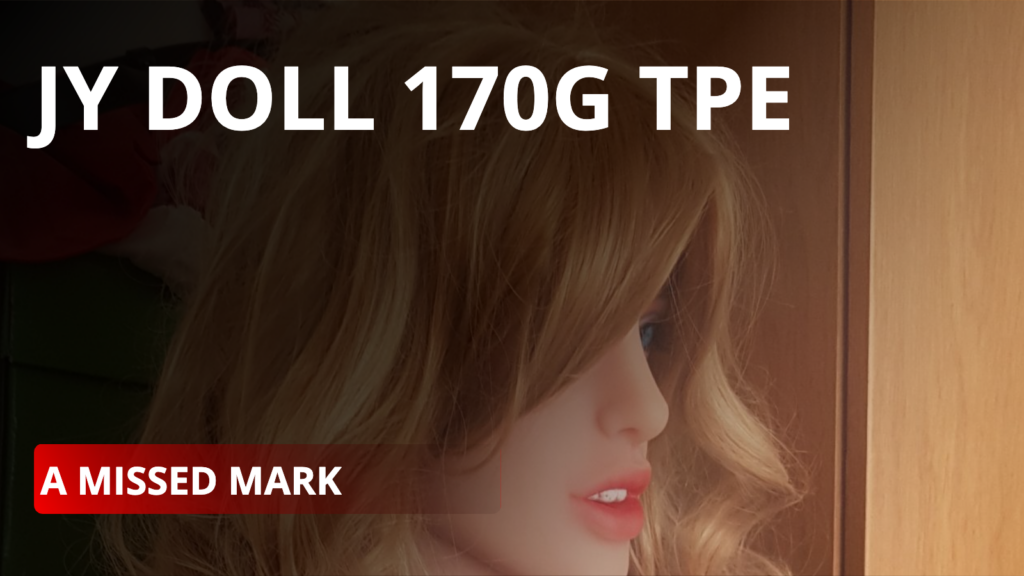 My Second Experience: A Missed Mark
After my initial disappointment with my first TPE doll, I continued my search for the exact doll I'd seen in a photo, which turned out to be the JY Doll Tiffany. At the time of ordering, only a handful of vendors shipped to the EU without requiring the customer to handle customs—a responsibility I preferred to avoid. I eventually found a UK vendor that took care of customs and shipped the doll from within the EU after receiving it in their UK warehouse.
Expectations vs. Reality
What I ordered:
JY Dolls Tiffany TPE 170cm Sex Doll
Skeleton (£ 55.00):New Skeleton
Skin Tone:Tan
Eye Colour:Blue
Finger Nails:Light Pink
Standing Feet (£ 0.00):Yes
Breast Options:Hollow
Maintain & Repair Kit (£ 45.00):Yes
Vagina:New Uterus Style Vagina
Add Voice and Heat Function (£ 479.00):Yes Add Voice and Heat
TPE Choice (£ 125.00):Platinum TPE Supplement
Nipple Colour:Light Brown/Peach
Labia Colour:Light Brown/Peach
The Long Wait and Disappointment
After waiting a month, I received photos from the warehouse:
Contrary to my order, the skin color appeared white instead of tan, and both the nipple and labia colors were incorrect. The vendor apologized, which led to another month of waiting for a replacement. Yet, the second attempt also had errors, such as uncolored nipples.
Their proposed solution? A message saying, "You can color them yourself," and a promise to send a "premium pack of goodies" as compensation. Resigned and eager to receive the doll, I agreed. Upon opening the package, I found that these "premium goodies" were nothing more than a single piece of cheap lingerie I already had.
The repair kit was equally disappointing. I had hoped for a higher-quality kit from a reputable manufacturer, having previously bought a subpar kit from Aliexpress. What I received instead was an almost empty container of TPE glue and a solidified, unusable strain remover.
The beauty
When new, and after dressing her up, the doll looked incredible. However, the weight, augmented by the added internal systems, was hefty, coming in at over 42kg. Still, after some adjustments and strength training, I managed to move her around with relative ease.
Ongoing Issues
Voice system
The voice function was a letdown, available only in Chinese. Requests for firmware updates were denied, and I was informed there would be no English version. I'd advise potential buyers against this feature, as it caused more problems than it was worth.
Heating system
In short, the heating system was disastrous. It significantly altered the doll's appearance after just a week of use. I delve deeper into this issue in another article dedicated to heating systems.
The Aftermath
The vendor blamed the problems on me and ceased communication. At that time, I wasn't aware of forums where customers could seek advice or air grievances(The Doll Forum). I continued using the doll and grew accustomed to her altered appearance, noting that she began to resemble an average woman rather than a model.
Why I am telling all this?
This recount isn't meant as a rant but as a cautionary tale. I hope my experience enlightens potential buyers about the challenges they might face.
As you can see in the gallery in the end, the doll is not bad at all